VON Welcomes Naresh Singh to our Board of Directors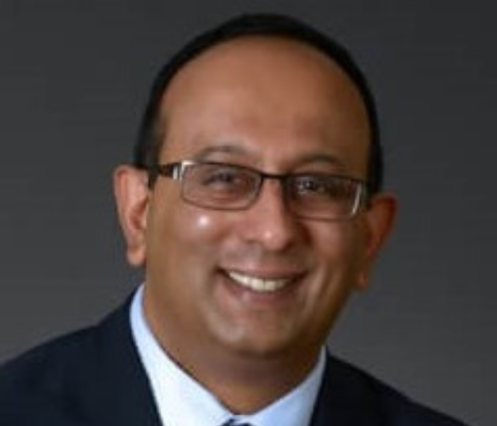 Although new to our board of directors, Naresh Singh has been involved with VON since 2010. He is former board chair of the Middlesex-Elgin Community Corporation, a member of the national planning and advisory group, a member of the digital transformation committee and a strong believer in services that help people thrive at home. We chatted with Naresh, a father of two, about his interests and his hopes for VON.
What are your interests?
I like to read — I'm a news, economics and politics junkie. I like dorky stuff like that. I used to build models a long time ago. We recently became empty nesters, and I'm looking at picking up model-building again. The hobby my wife and I have right now is that every week we've got to clear out a box or two from our basement. And some of that is stuff that you save thinking your children will want when they move out and of course they don't.
Do you have a favourite place in the world?
I have three favourite places. In Europe, I love Barcelona. I just love the city, love the people, love the design and all of that embedded into the culture. The other place I love is San Francisco and part of that is because that's where we spent our honeymoon. And the other place is the Banff and Jasper area. My daughter was out there travelling recently and I said to her, "Enjoy God's country for me." When you drive through there, you just can't help but feel good and feel inspired.
Why did you feel it was important to join the board?
I've been involved with a number of different things with VON and a few things have struck me. The first is, I'm not aware of any other organization quite like VON. And if there was ever a time that it needed to have a place, it's now. What does VON do really well? It gives families and clients hope and allows them to get through the turbulence of whatever they're going through, to have the best possible life. It's so amazing to listen to staff and volunteers and the passion they've got. You stand in awe of these people and what they do to support their community. Those are things a government can't just wave a magic wand and make happen. What the organization is doing is important. 
The other thing that struck me is just what a great team VON has. So, at a time where the organization is getting itself ready for the service that needs to be provided to Canadians, I figured, if not now, when?
The other piece to that is the geek in me. In my previous work with digital health tools, I really valued having a digital record so the person going into the home can review and prepare, so that there aren't binders in the home, there aren't missed phone calls. It's important to give staff the right tools and to give the clients great service. And if I've got a little bit of experience that could be helpful, that I could lend some perspective or support to that, then this is the right time to be involved.
What would you like to see for the future of VON?
I would really love to see VON be the place where you come out of school, make a career change, or you come to Canada and you're looking at opportunities and VON is at the top of your list of where to work. Because it will mean that we've done the right things to recruit and retain the most talented, passionate people. People will be eager to work at VON because they'll see it as the place where innovative, high-quality care gets delivered, and they'll want to be part of that. I would also love to see VON recognized as the go-to place, so people will turn to VON first for a good perspective on the best possible solutions around home and community care.