Falls affect us all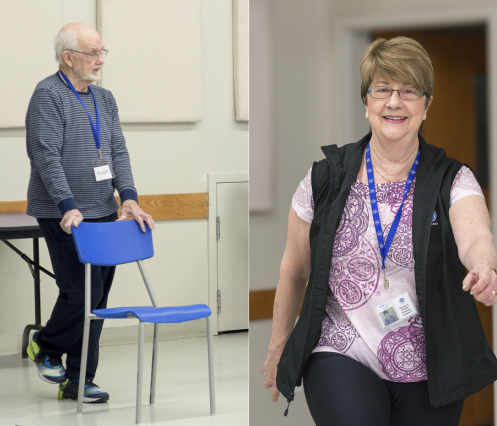 By Tara Salsman, Team Lead, Practice, Quality and Risk
Did you know that falls are the leading cause of unintentional injury deaths worldwide, and the main reason why older adults lose their independence? Canadian statistics show that those aged 65 and above are 16 times more likely to be hospitalized due to falls than persons who are aged 45-64 years old. This age group also suffers the greatest number of fatal falls.
One of the most effective ways to reduce the risk of falls across the lifespan, in particular for the older adult population, is to implement prevention strategies, and we all have a role to play in this. November is Fall Prevention Month in Canada – an opportunity to get familiar with tools and resources available to help reduce the risk of falls to ourselves, our loved ones and our clients.
At VON, we have group exercise classes, like the SMART (Seniors Maintaining Active Roles Together) program, for those 55 years and above or any adult living with a disability who wants to improve their strength, balance and mobility through low-impact exercise. Many regions also offer education specific to falls prevention as part of the program. In November, the Practice, Quality and Risk (PQR) team will be sharing a series of short videos by a SMART program facilitator that demonstrate exercises VON employees can share, or participate in, to enhance falls prevention awareness.
Stay tuned for more information and resources on falls prevention from the PQR team next month.